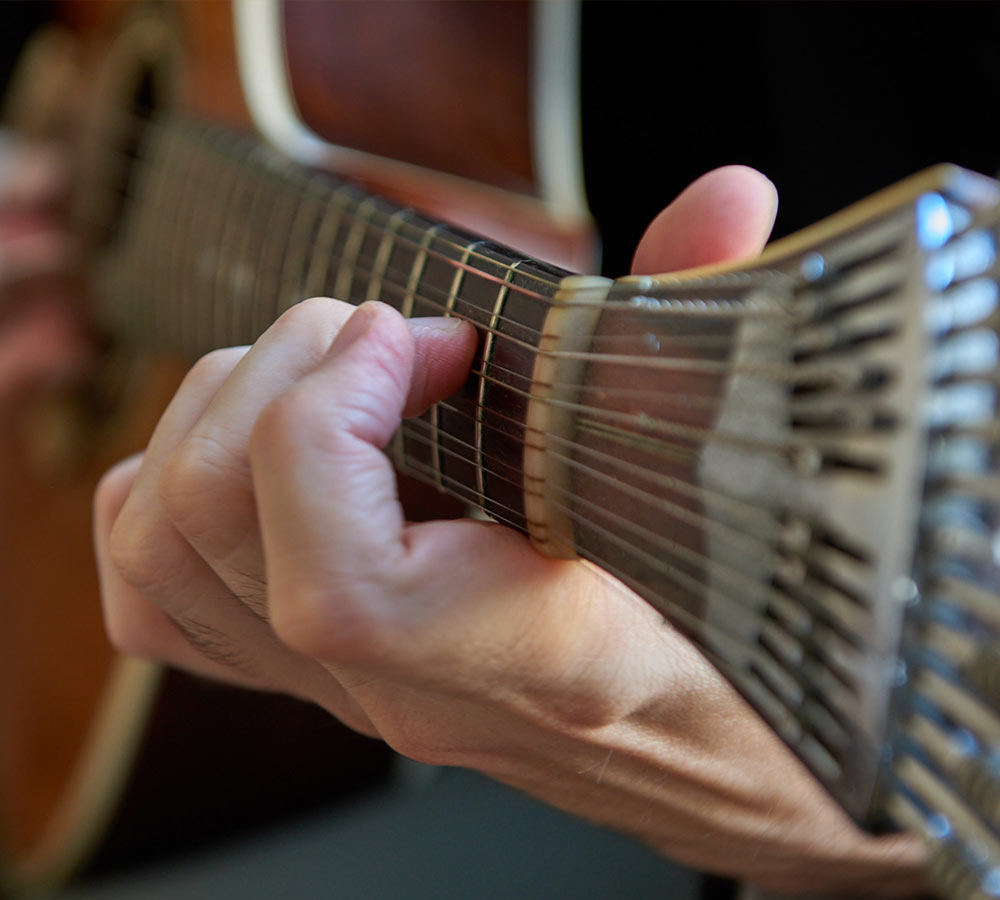 My teaching method is based on the experience gained over the years with several masters, and contact with professional musicians in the most varied styles.
This method undergoes constant mutations and evolves in the same way that music itself evolves today. What I taught 10 years ago is not what I teach today. At least, not in the same way. Increasingly, music teaching has to be approached in a global way, and not fragmented by styles.
Thus, my classes are characterized by a strong practical component, with a classical, light aspect and a fusion between classical technique and popular music. With regard to the teaching of the Portuguese Guitar, this follows the traditional route, respecting the ancient playing techniques, maintaining the genuine and authentic style of popular art.
As a Portuguese guitar student, I appreciated Professor Ricardo Mata's method, both in the approach to the guitar and in the explanation of the pieces that were taught to me. Without the master's help and patience, I would never even have been able to play this instrument, due to a permanent injury to my right arm. My thanks to him.

António Ribeiro
As a retiree and a recent student of Professor Ricardo Mata, I feel, through his classes, both musical and artistic fulfillment. The lessons are given by means of an accessible teaching allowing a beginner and passionate student of Portuguese guitar to learn without difficulty the sound of this magnificent and bewitching music of Fado.

Marie Thérèse Maurel
I have been a student since October 2015. (...) I feel that, since the first class, I have learned and evolved a lot. Prof. Ricardo has an extraordinary vocation for teaching music, he manages to adapt his teaching method to each individual case, depending on our abilities, limitations, personality and musical tastes. (...) The coolest part of the class is when he plays along with us!

Joana Gonçalves